#Mission #pharma
mission pharma
agency with a difference
We are your instore and OnShelf partner to deliver sales growth and build brand and customer equity.
agency with a difference
We are your instore and OnShelf partner to deliver sales growth and build brand and customer equity.
Expect to experience a high performance culture, with supportive structures built to grow our staff and clients businesses.
Our Services
Brand Maintenance
Field Marketing
Point of Sale
In store
Channel Specific
Monthly Report Deck
Flexible Service
Channel or Region
Key Account
Latest News Articles
Shopper marketing tips for Pharma brands as we hit silly season
Oct 28, 2017 | Articles | 0 Comments
Tis' the season to be jolly…. Or is it? South Africa's GDP growth for 2017 was rather optimistically projected by treasury to reach 1.3. We're currently sitting on 0.7% GDP growth for 2017, on par with Brazil and Belarus. Brazil is recovering from a recession and. read more
Women s shopping behaviour in South Africa Infographic
Aug 30, 2017 | Resources | 0 Comments
Download PDF References: http://www.fin24.com/Tech/News/Women-are-SAs-most-active-online-shoppers-20150327 http://www.statssa.gov.za/?p=9442. read more
Where to from here?
Aug 30, 2017 | Articles | 0 Comments
This is the picture we are faced with. Consumer confidence is low. The rand has been fluctuating since the middle of 2016. South Africa has been downgraded to junk status. The clothing retail sector has hit its worst ever number, contracting at 0.3% in June 2017. The. read more
Values
To differentiate the selling environment by offering authentic excellence.
OnShelf Pharma is built on 3 key beliefs and we make this a part of our daily operations throughout the company.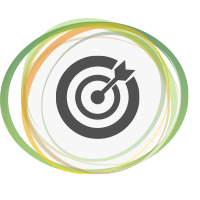 Mission
Our mission is to be the best and most innovative specialist in the pharmacy retail channel, supporting customer business with great brands, services and technology. We want to continue to be the preferred agent that specializes within the fast growing healthcare market. We will continue to embrace technology, growing our expertise. This will ensure our clients and partners grow their businesses. We strive to maximise every opportunity to build strategic partnerships with the trade to benefit and grow our suppliers as well as our own business.
Vision
Our vision is to become the leading specialist sales agent in Africa within the healthcare market. We strive to adapt and embrace the changing emerging Healthcare market by utilizing the most advanced technology available.
Our aim is to establish a network in Africa with strategic partners to increase our footprint the continent.
Our vision is to continue to fight unemployment in Africa.